Padium UK – How we created the optimal sound environment at an indoor padel club in central London.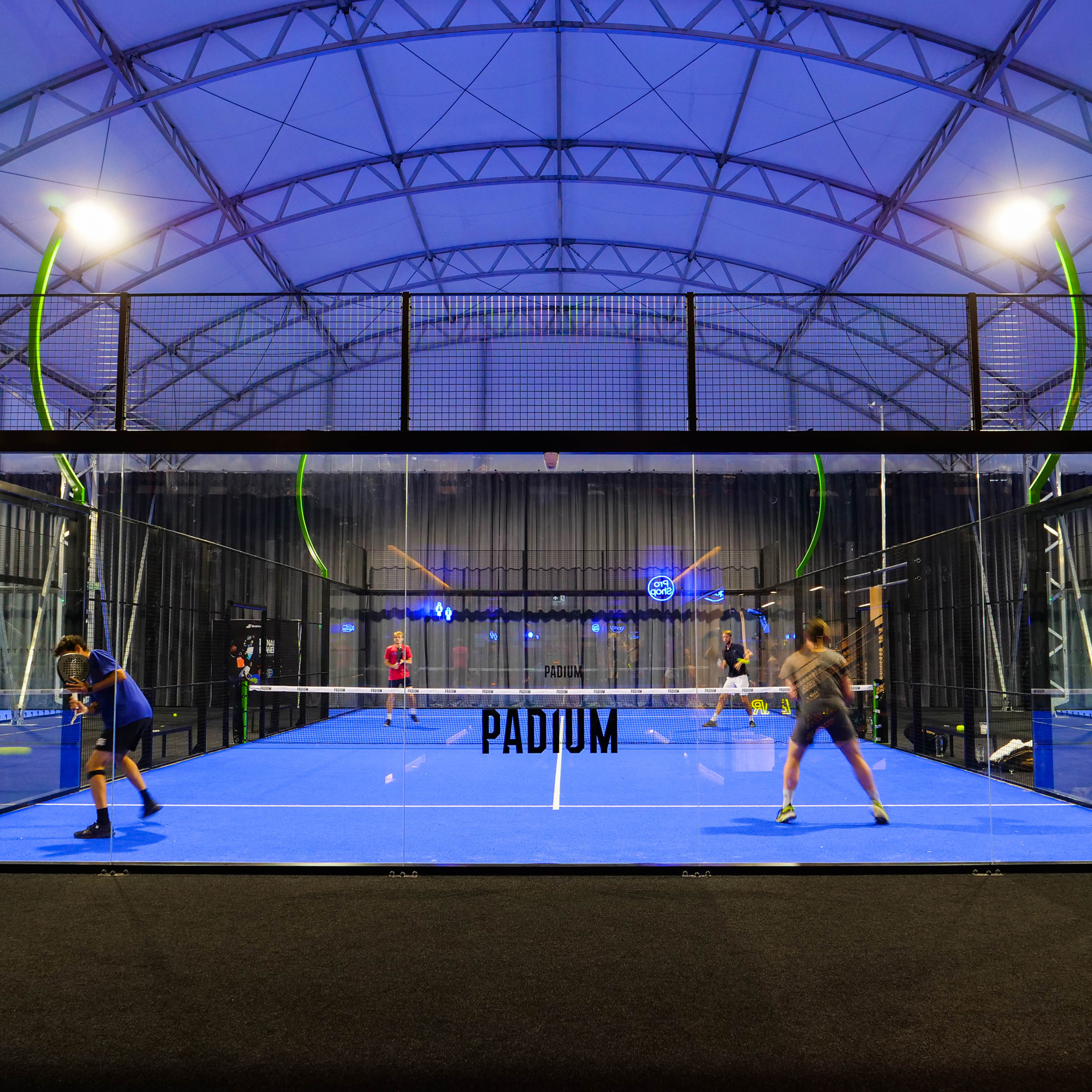 The Curtains: A solution to multiple challenges.
While working with the project, the design team noticed early on that they needed to address certain issues that later on shared a common solution. The glossy white walls of the canopy tent structure did not convey the premium ambiance our customer were aiming for. Furthermore, they had not yet found a solution for the acoustics, which is a significant issue in all types of padel arenas.
This is where we came in! The pleated acoustic curtains we hung around the walls added a dark and luxurious touch to the entire venue, eliminating all the noisy reverb and echo. No need for additional paint or expensive ceiling panels; these cost-effective curtains brought everything together!
– Filip Jenvén / CEO, Padelacoustics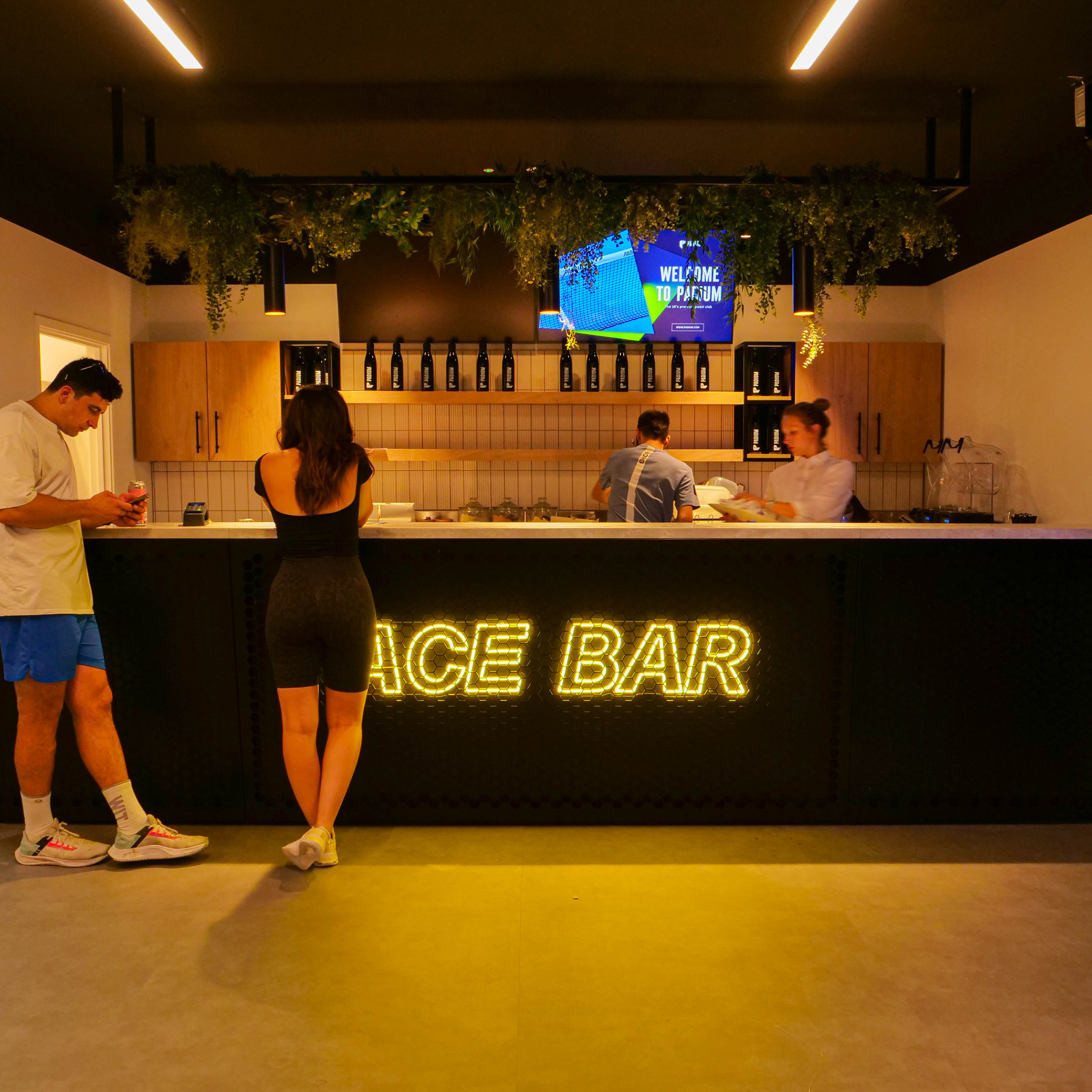 A spacious second-floor lounge and a bar!
Featuring a 220 m2 balcony in the heart of the club, overlooking all the courts, Padium is strategically designed for hosting events and competitions. The bar is situated on the first floor, alongside the shop, providing customers with a professional and warm welcome.
Please take note of the shop's Swedish brands, such as NOCCO and Björn Borg. And yes – the owners are from Sweden.
When aiming to create a Padel Club with that extra premium touch, pleated curtains around the walls is a no-brainer for our customers. Finding a product that settles the acoustic problems, adds color to the walls and brings that extra luxury touch to the whole venue is a gamechanger!
– Rosco Muller / Project leader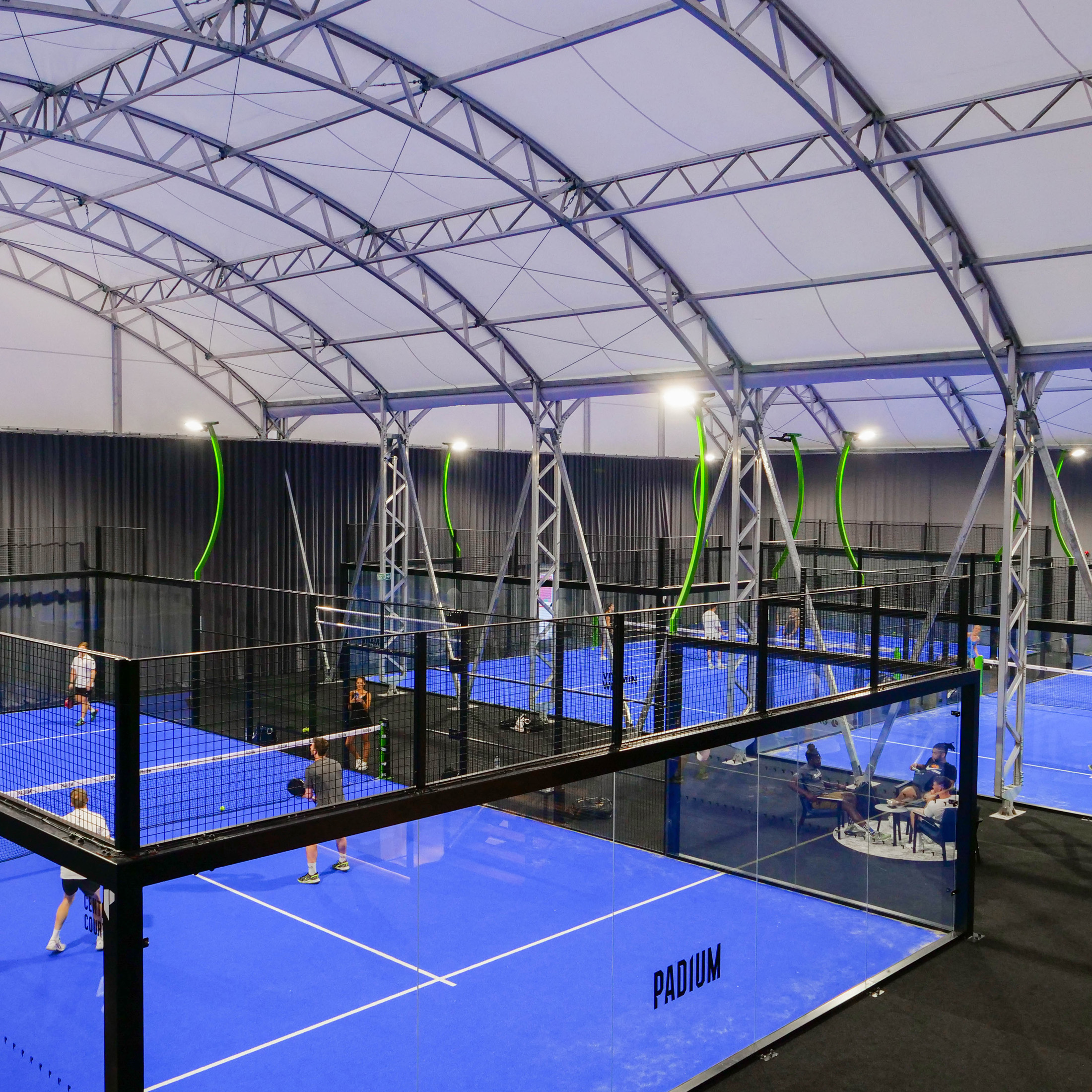 Seven premium courts with approximately 10m in ceiling height.
Indoor padel all year round in central London is a dream come true to many. Seven courts in total with one of them as a center court with extra space on the sides for outside run and play.
Padium shines in its entirety and exudes perfection, from the cozy and dimly lit 'big mirror' locker rooms to the spacious lounge with comfortable sofas, dappled lights, and numerous green plants.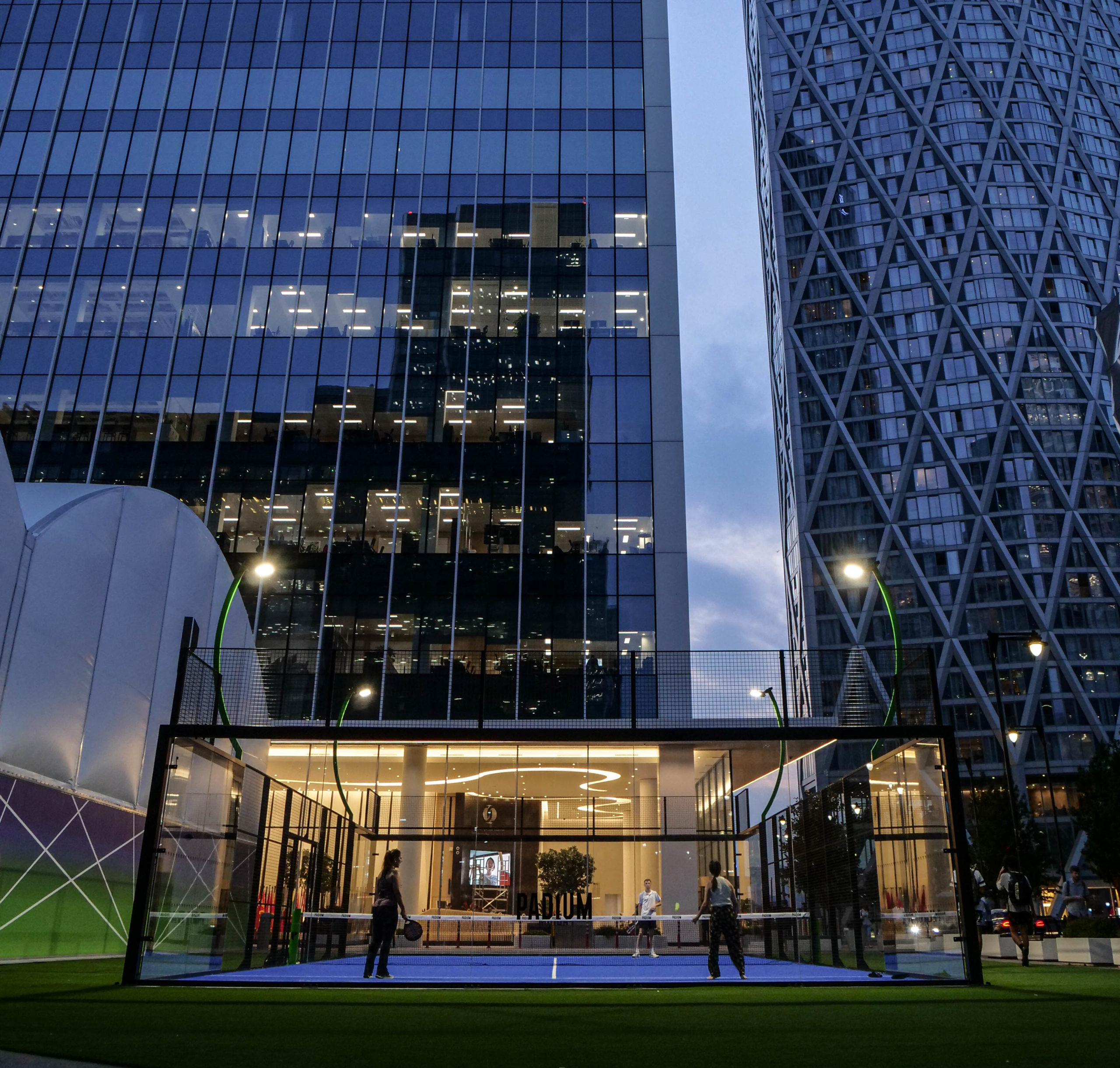 Outdoor padel by the skyscrapers!
To be able to play padel outside by the skyscrapers in the heart of London is not just amazing, it's crazy! Just a short walk away from the new Elizabeth Line, with its stop in the vibrant area of Canary Wharf, Padium is centrally located amidst the city's iconic structures.
During construction, they had to cast the foundation slab 30 meters in the air to address the ground conditions. Under the building now, there is a 30-meter drop. And in order to distribute the weight of the roof evenly on the foundation slab, the building needed to be divided into three sections.
Combining people, sports, and events demands a well-planned venue where acoustics play a significant role!