Stylish and cost effective upgrades for your padel club
Benefit from our free, tailored support right away!
Stand out from the crowd

With the growing popularity of the sport, and with more and more padel halls being constructed, offering a fully-featured space is increasingly essential to meet the competition.

Improve the game's acoustic qualities

With sound absorbent materials you can dampen down on tiny, annoying sounds and create a pleasant acoustic quality for your padel hall which will not distract players from their games.

We have the right solution

Whether you are constructing a new venue or renovating an existing space, we can help you shape the sound environment to suit your needs.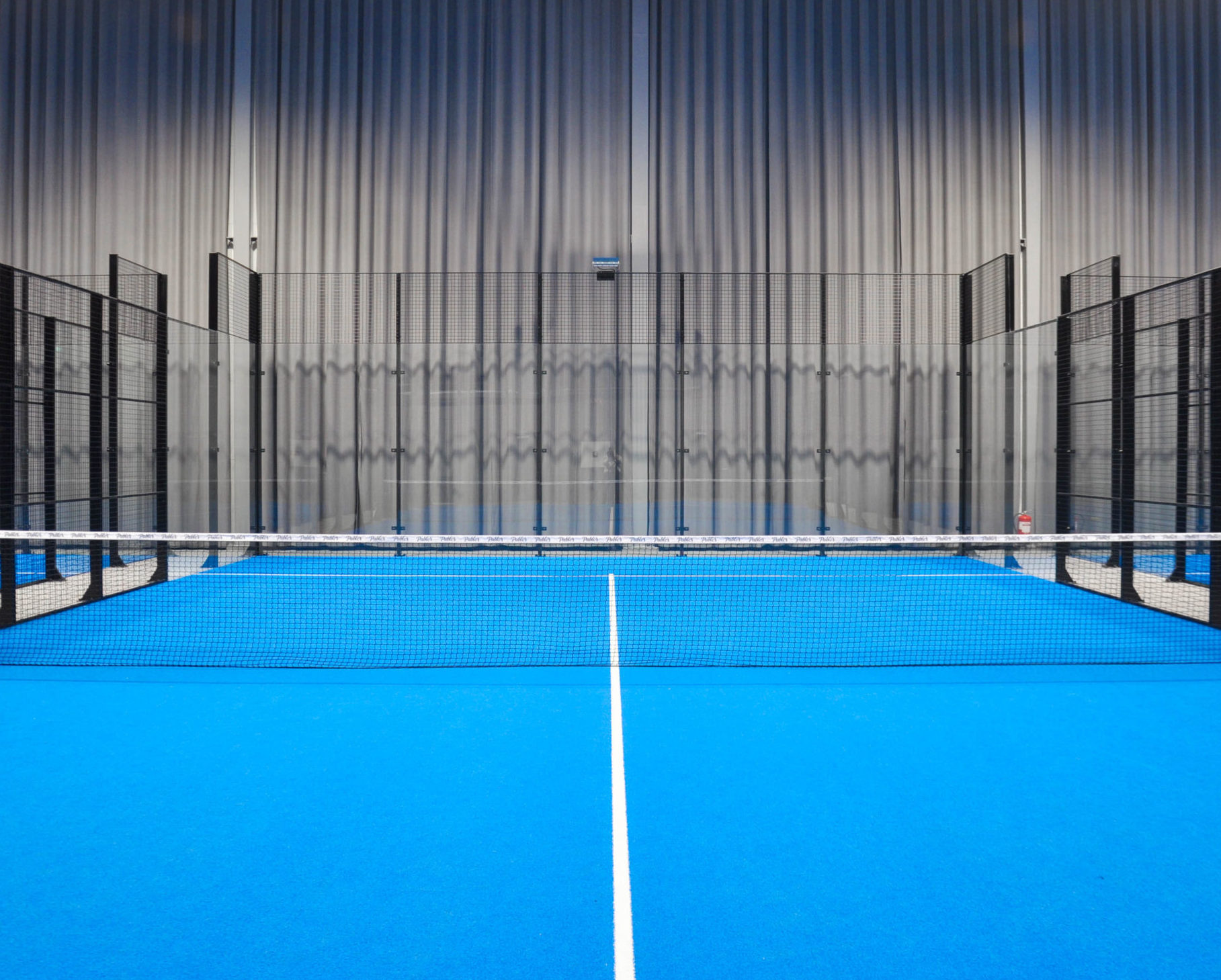 WAP Vallentuna
Acoustic fabric for sound dampening
We offer a range of cost effective and sound absorbing acoustic fabrics in a variety of different weights and colours. Not only do these stylish fabrics dampen down on sounds, but they also catch and direct balls, helping to create a pleasant and fun space for games. The fabrics are easily hung from ceiling or wall mounted rails. We also offer a discreet cable system for hanging the fabrics.
Our sound dampening fabrics help to reduce distracting noise in a wide variety of padel halls across all of Europe.  Customers are looking for the seamless blend of excellent sound dampening qualities, with a stylish, high quality fabric that can be tailored to suit the space.
As we say – Instagram friendly!
Acoustic fabrics are usually grey in colour. We recommend avoiding black or dark anthracite fabrics as they provide a background that can be too dark to play against, making it harder to judge depth and distance.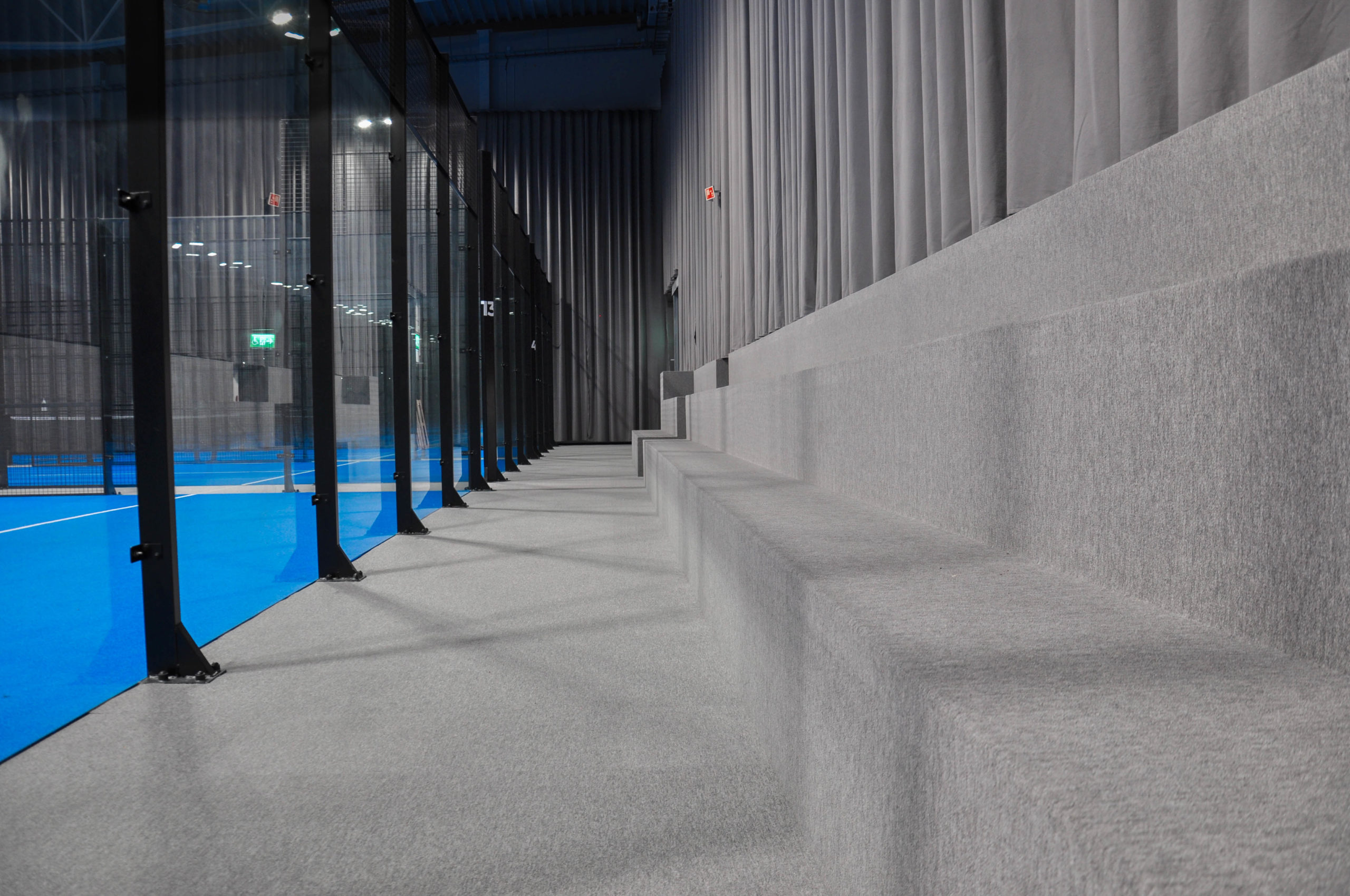 WAP Vallentuna
Hard wearing floors that dampen sound
With padel clubs and other spaces where games involve speed and changes of direction, a cost effective and durable floor is essential.
Not only do they dampen sounds, but they also hide dirt and collect dust.
We are on hand to help you select the best flooring and installation method for you space and needs.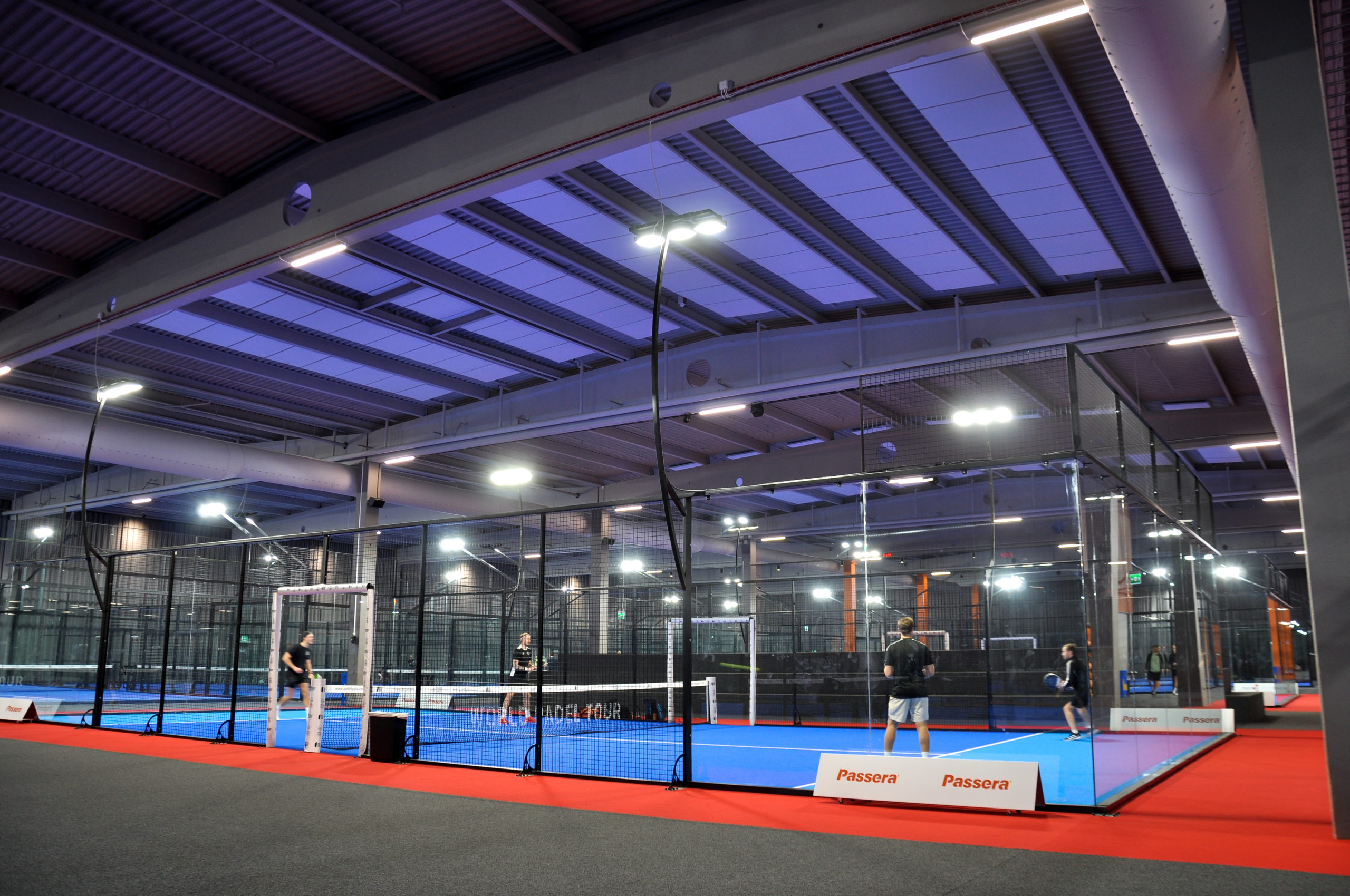 PDL Axelent Arena
Acoustic tiles for ceilings
As you play, the sounds you generate will bounce off the ceiling and permeate the surrounding space with ease. As a result, it is important to add sound dampening to the ceiling, as this will improve the acoustic qualities of the playing area.
This also has the advantage of improving the insulation in the ceiling and reduces the heating and energy requirements for the space. It is also possible to concentrate the sound dampening on the ceiling by just tiling directly above the playing area or seating.
Products
Here you can find out more about our products.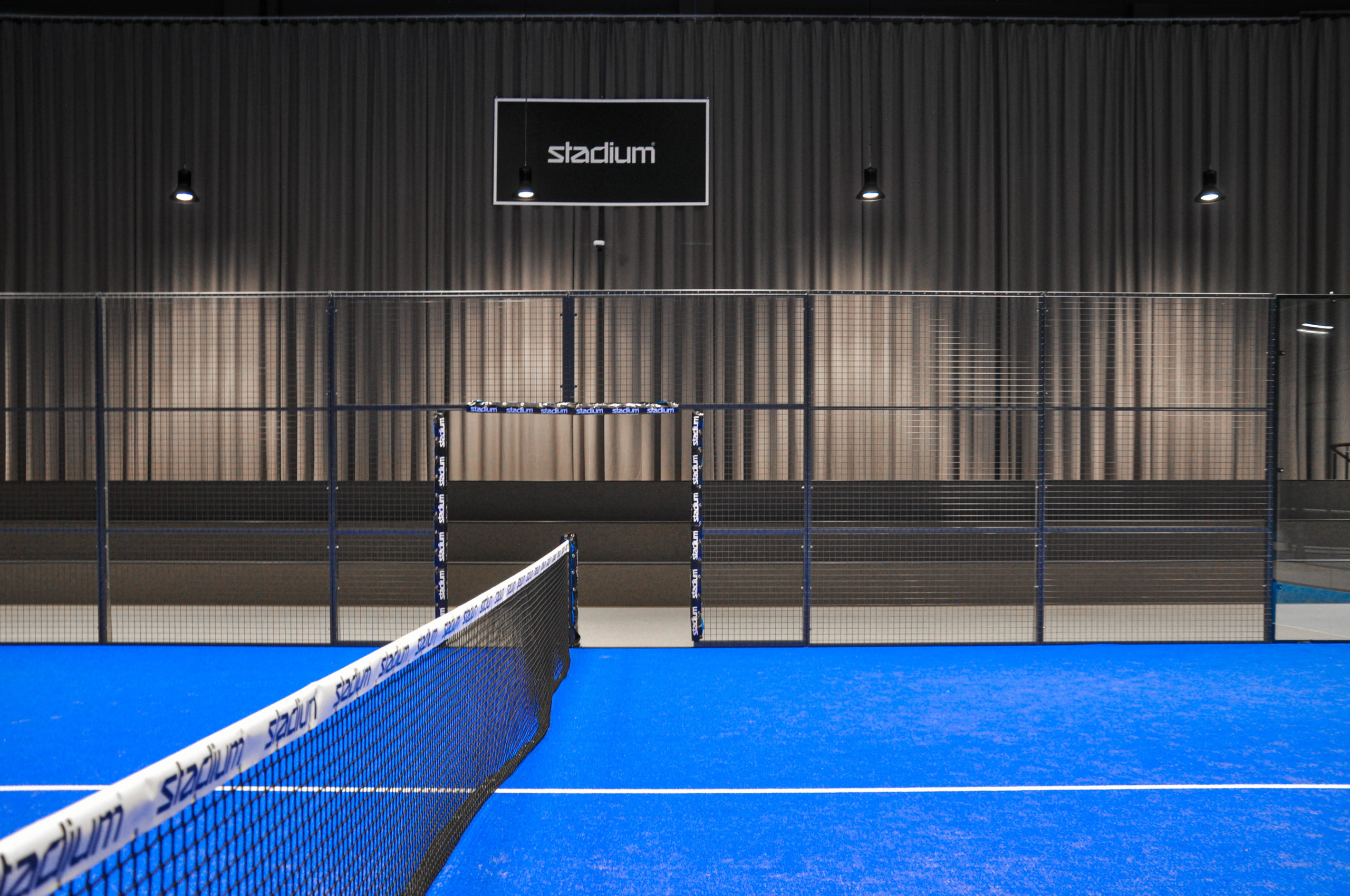 We are very pleased with the result in terms of both sound and appearance. Padel Acoustics is highly recommended!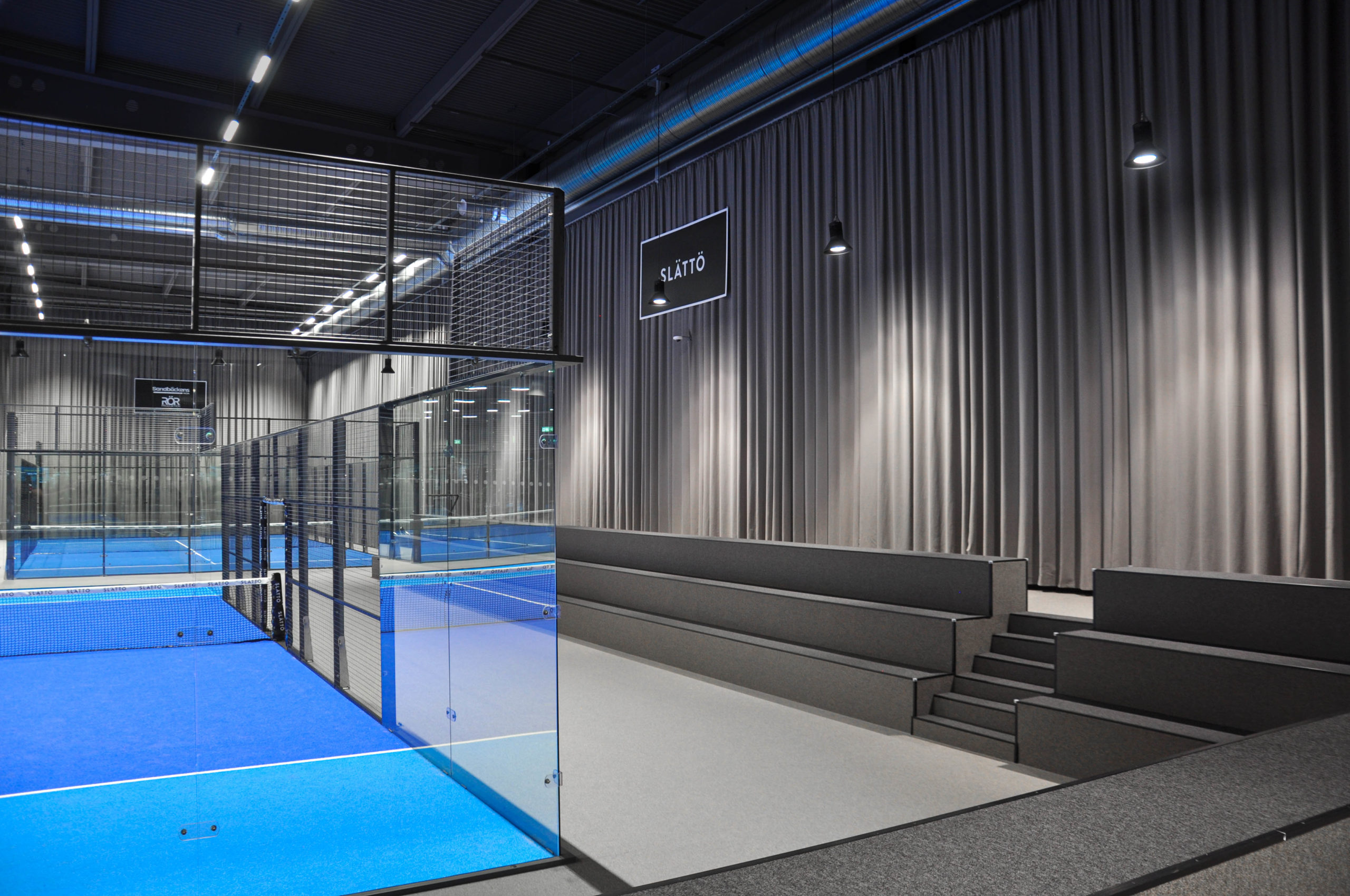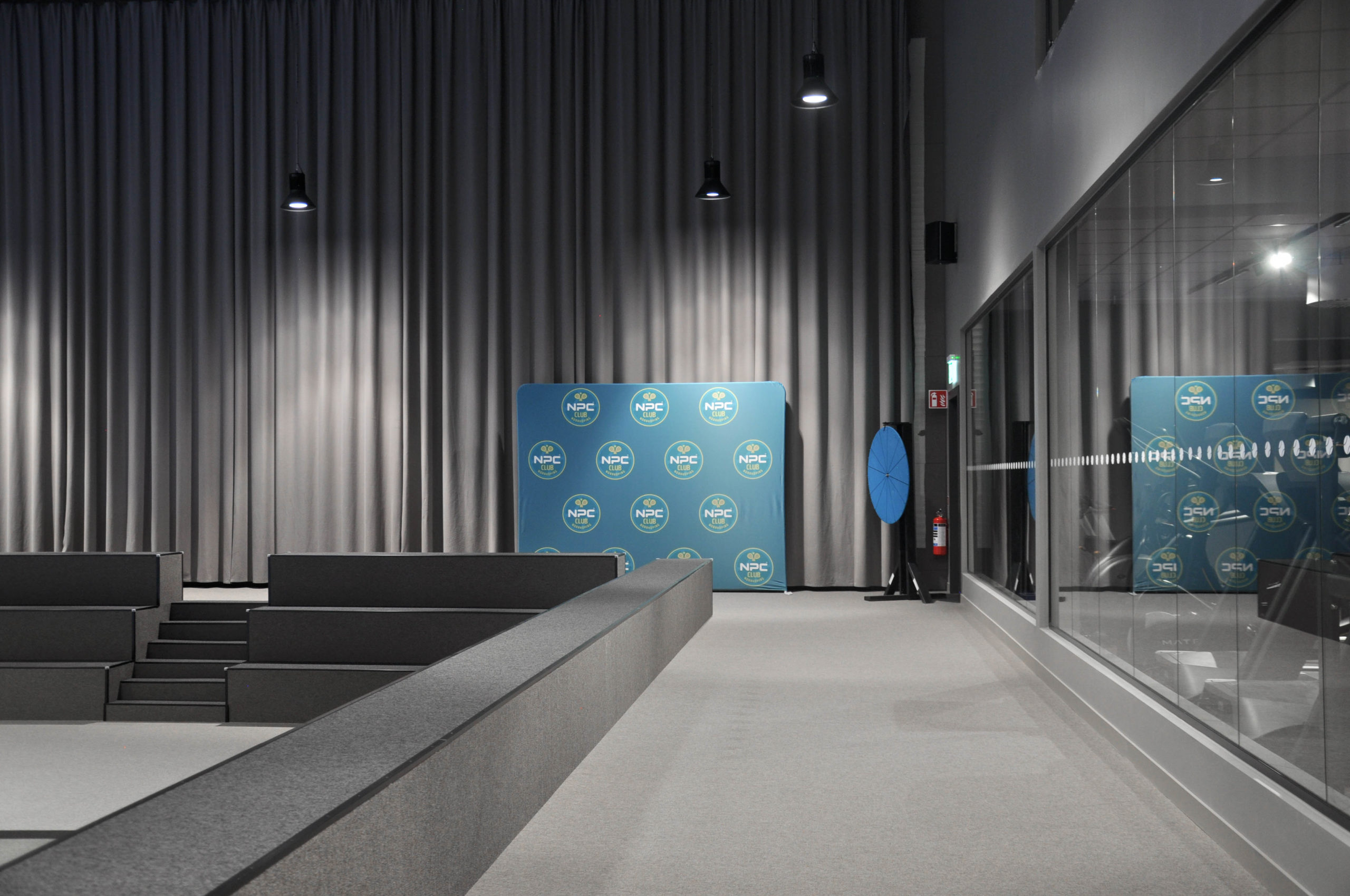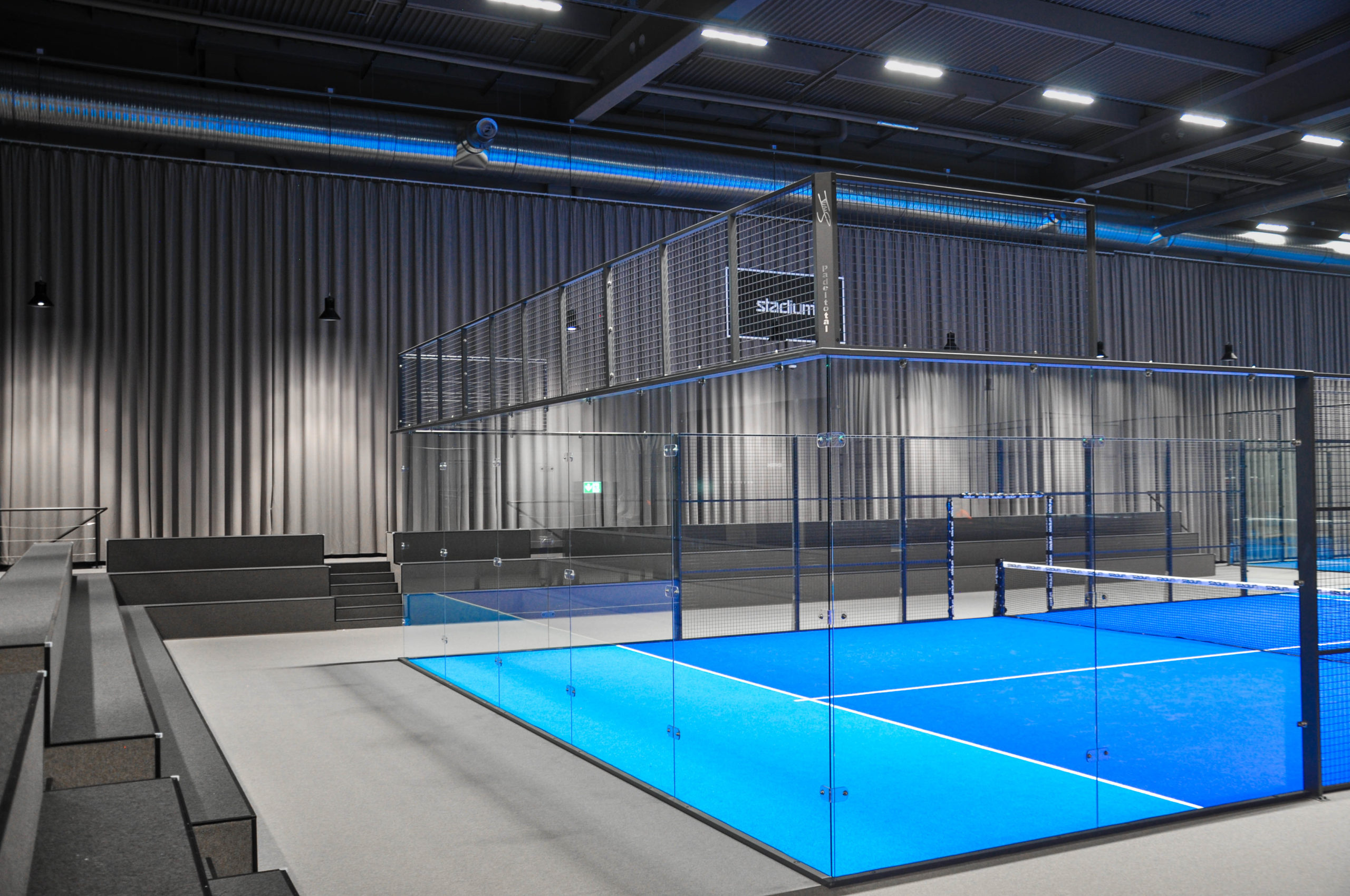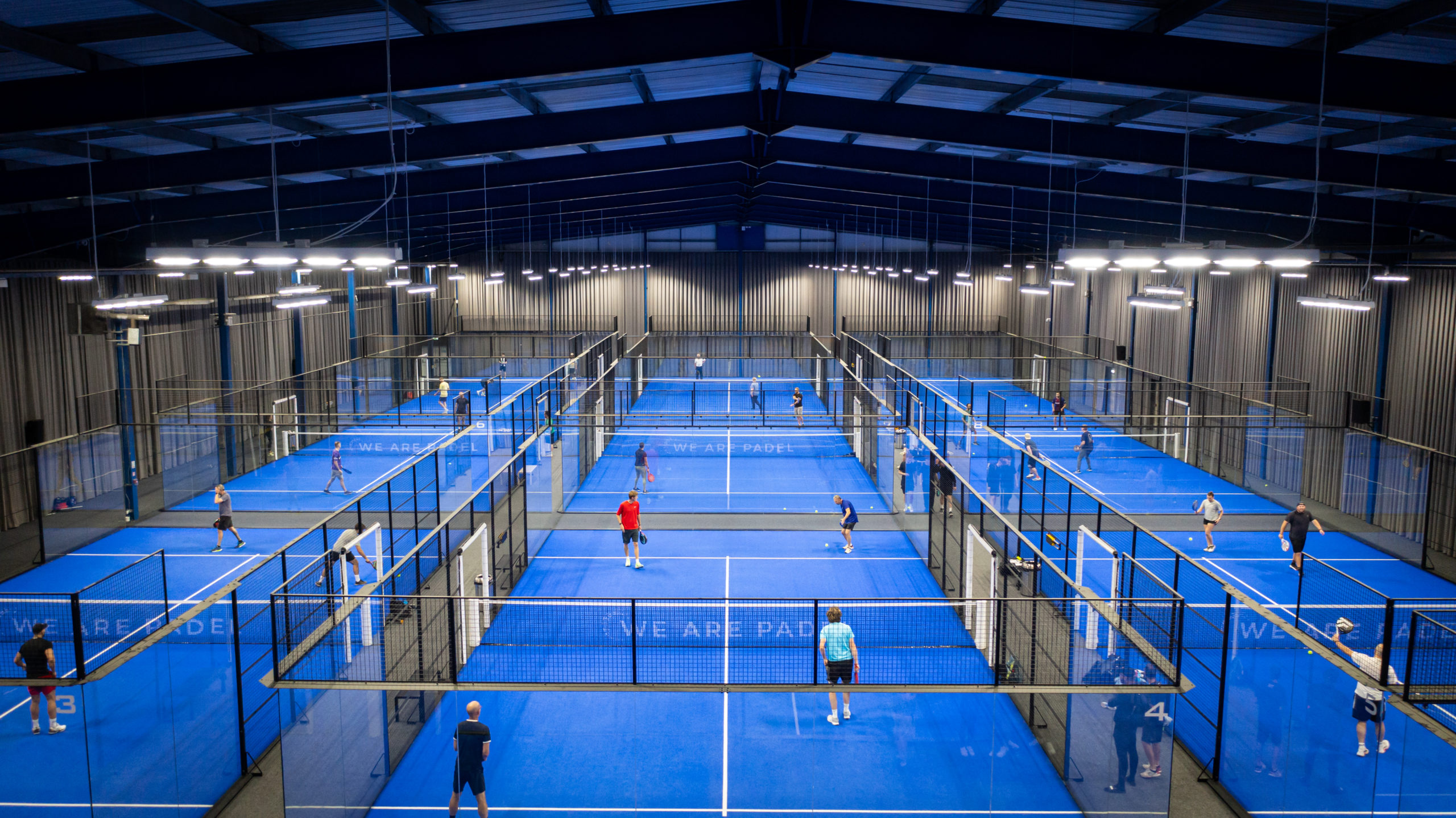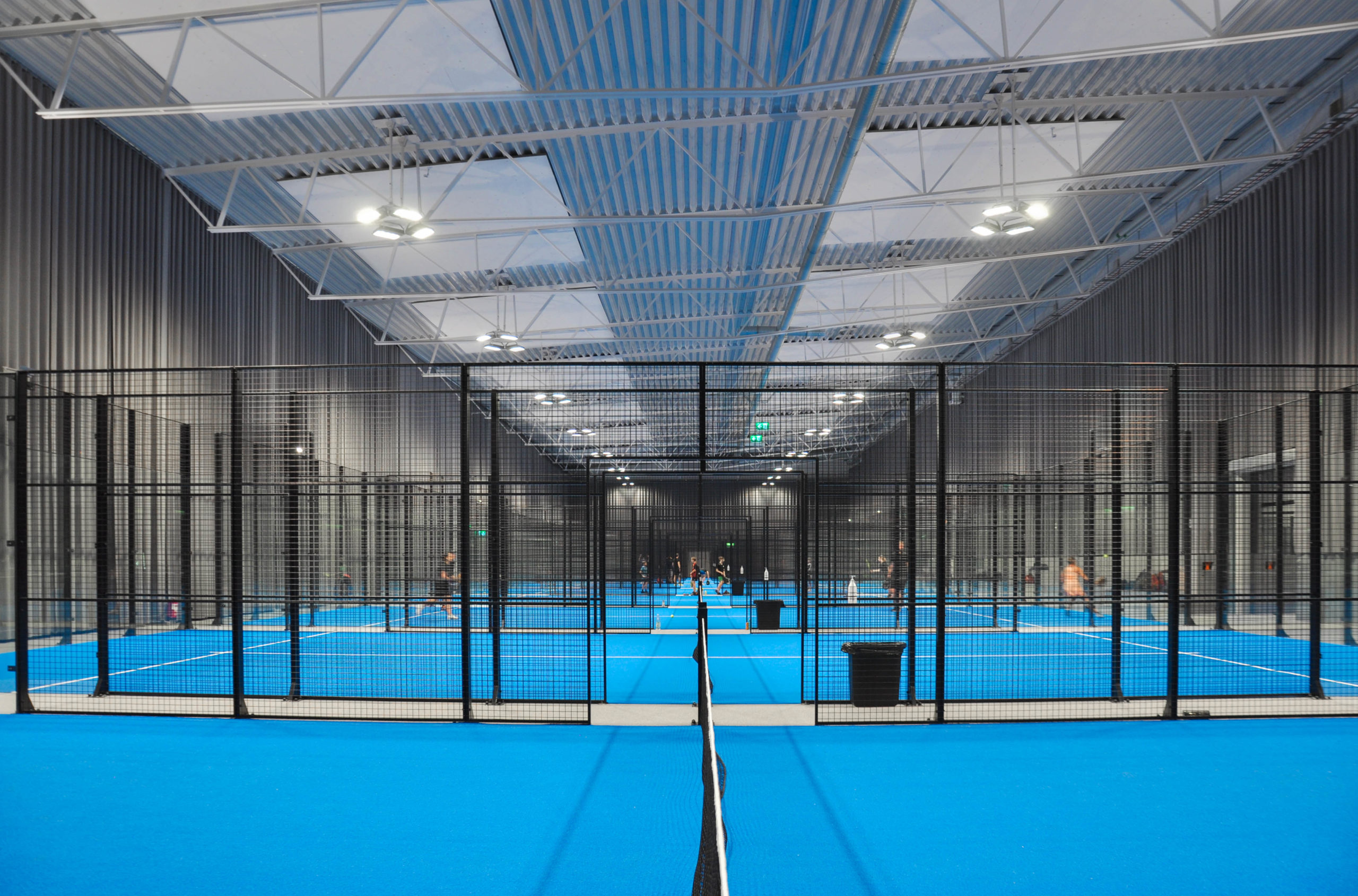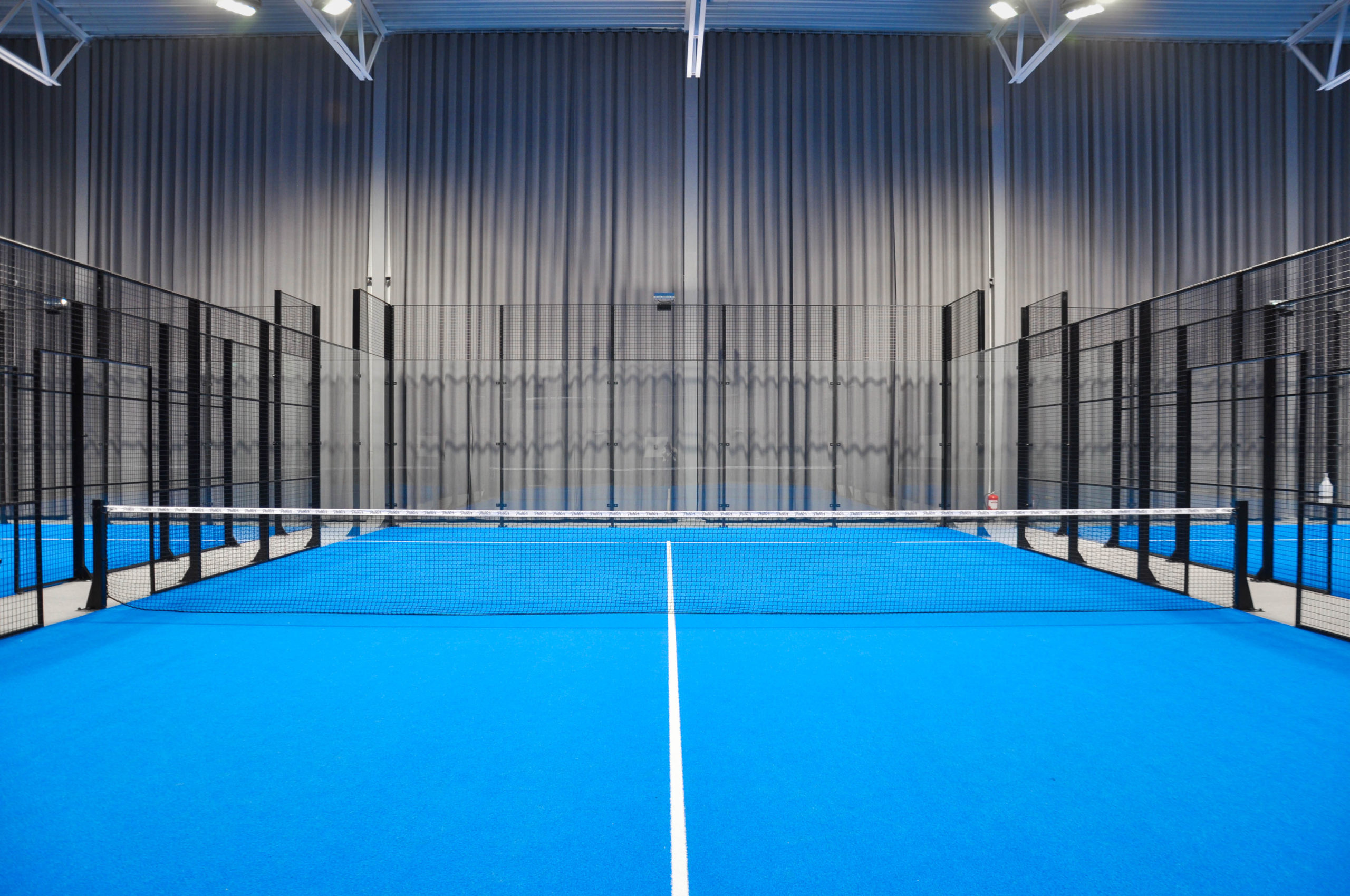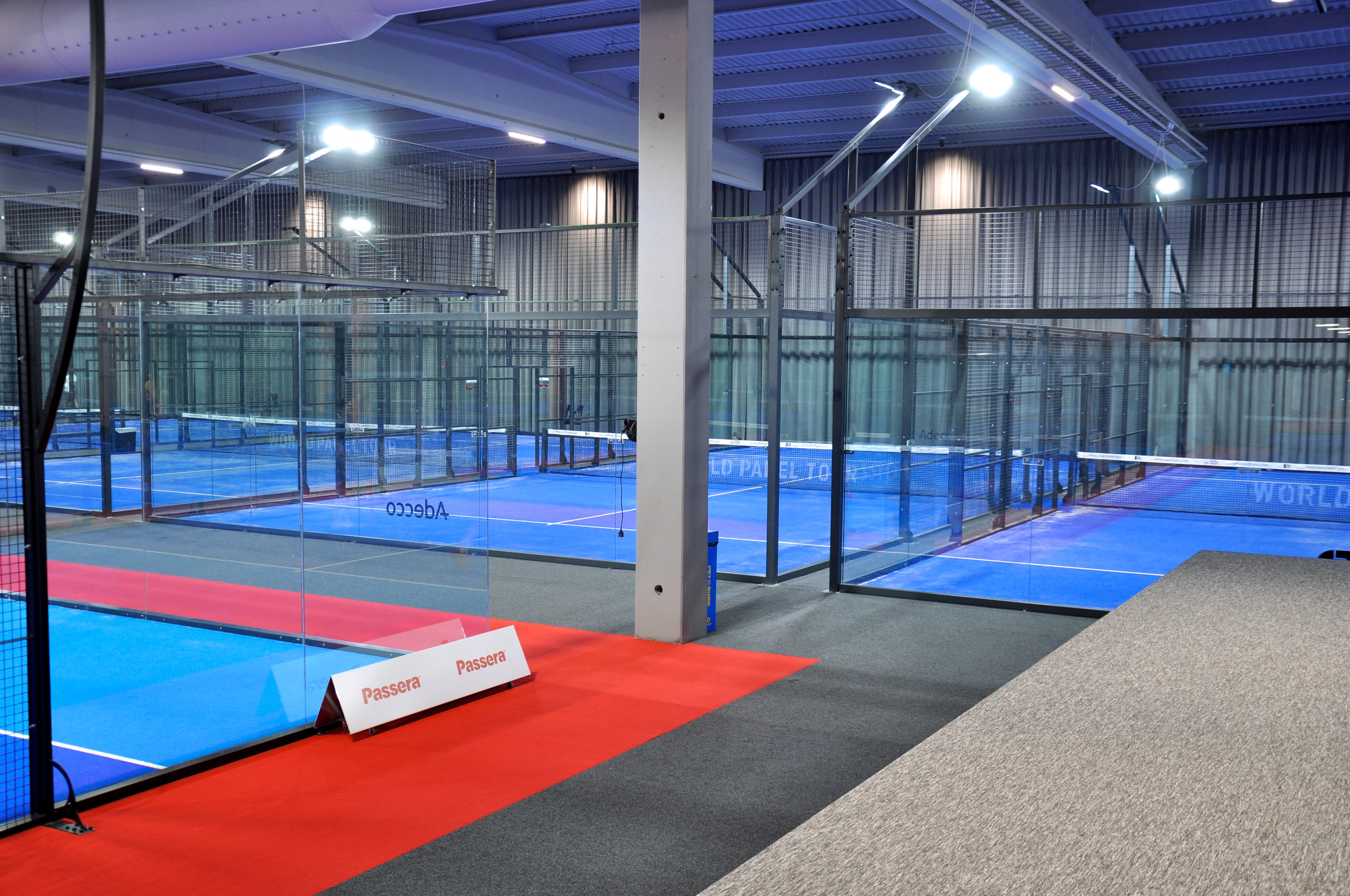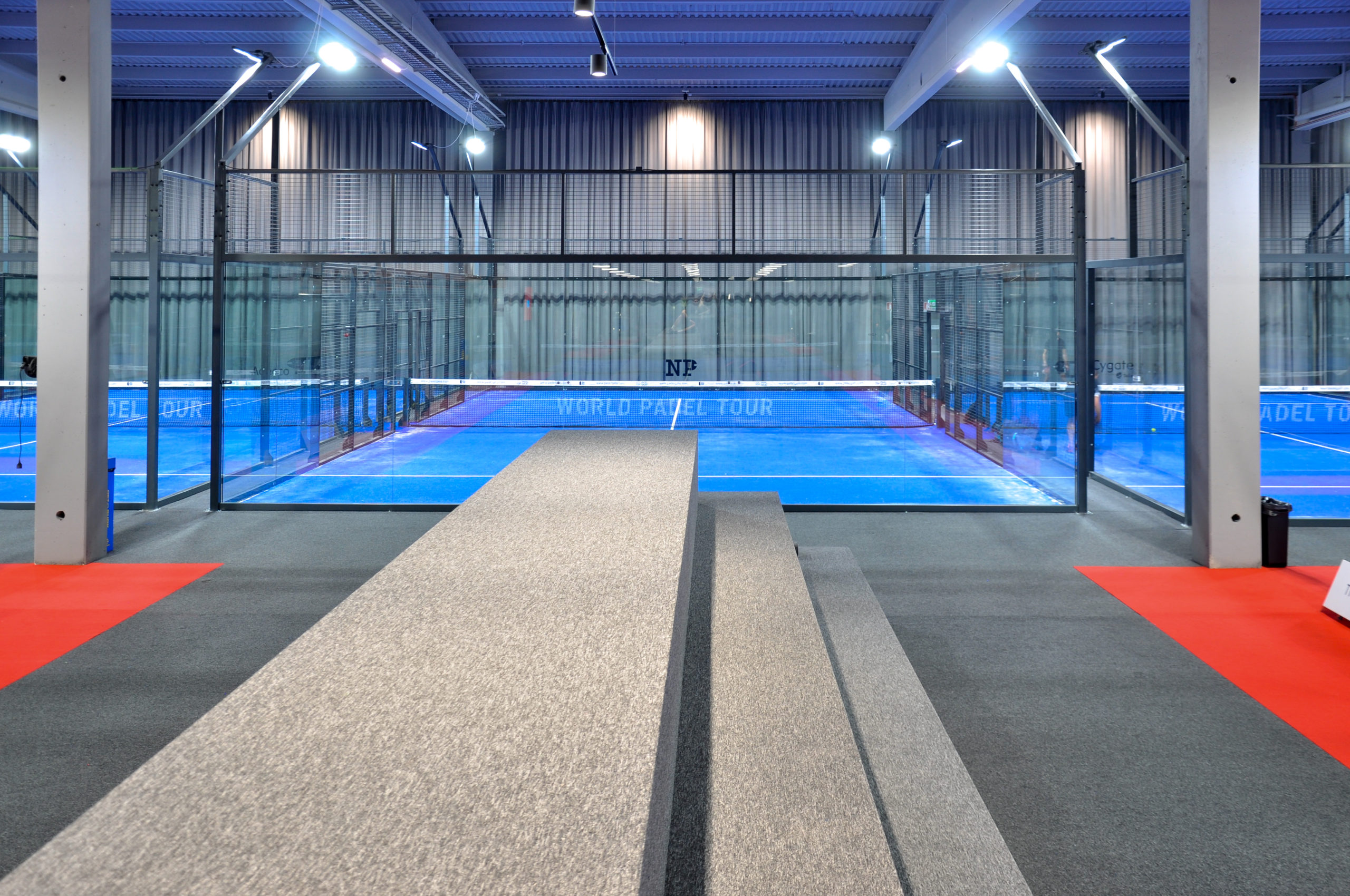 See more projects and follow our work on instagram